Happy Thursday Bloggies!
Today I am linking up with
Black Little Button
and to get pumped up for summer!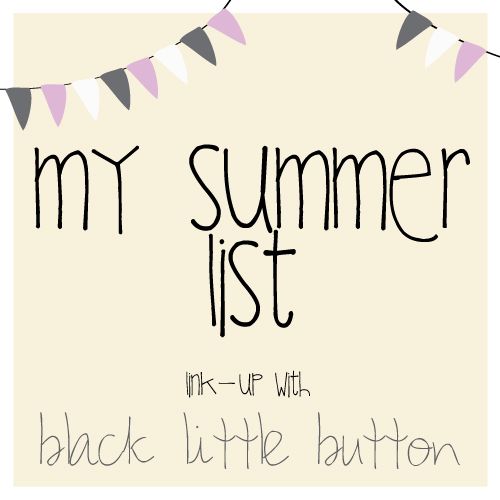 Today is my first official day of Summer. Random day you say, Memorial Day weekend doesn't start until tomorrow at 5:30, you say. Well not if you work in this office! Today the office is hosting a pizza party in honor of the summer season! Pizza and salad for summer, boom. More salad than pizza if you are on the starve-yourself-for-bikini-season diet like myself.
Anyway, this summer I cannot wait to:
Get tan. I cancelled my tanning bed membership (which makes me feel like an adult, being worried about cancer and all) so I am beyond ready for some natural vitamin D.
My birthday! August 10th. Don't forget.
A beach trip to Destin to visit my dad & aunt, who I haven't even seen since I've been engaged! Bad!
The 4th of July! I love this holiday, fireworks and a great excuse to pig out on summer food.
More wedding planning
Finish the downstairs bathroom and haul away the crap under the house.
Taking Bo dog to the beach. Apparently he loves the beach but we have yet to go on a family trip - hopefully this summer we can cross it off the list!
Country music, because country music makes it feel like summer time.
What are you looking foward to this summer?